How many decisions do you make in a typical day? 10…? 50…? Our brain is constantly making decisions.
Studies demonstrate that we make thousands.
Every time we move the mouse, click on a link, make a call… your brain never stops making decisions. Sometimes, we can't make one.
If we want to make better decisions with no doubts, we need to be well-informed.
Lately, studies have shown that mobile is overtaking fixed Internet access. Marketeer is now on tablets and mobiles to bring information to you quickly and efficiently.
Usually our desires last for minutes, so if we want something now, we do not want to get frustrated by being forced to wait. It is important to make sure that people receive the right information to make a quicker decision.
Another interesting study of this year shows that 2/3 of Internet users around the world are actively on social networks.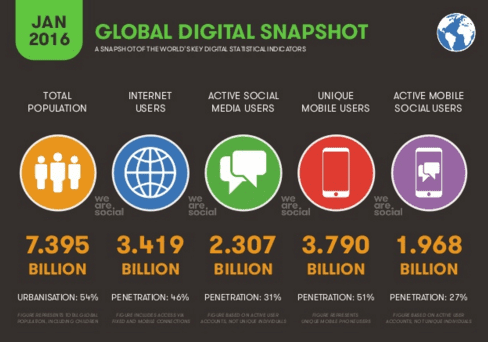 Therefore, to improve our customer acquisition and retention, we need to be on both web pages and business social pages. Marketeer can answer questions on your Facebook Page in less than a minute. We've created a bot that allows for streamlined integration with Facebook Messenger, which is better than any other tool in the market. If you are searching tools for your business, your competitor is right now thinking about it too.
You can have your Facebook Bot in 1 minute! Here is the video
Let us help your business be well-prepared to capture leads and improve customer retention.
Do you want to know more? Ask anything at the widget you have on the bottom right of this page.
With Marketeer Hybrid AI+Human platform find the right information in an extremely fast way using natural language processing.